Gym Insurance & Fitness Club Insurance
____
Do you operate a gym or fitness centre? You might not realise that you need a distinct type of insurance policy to ensure you are fully protected. For all your specialist sports and fitness insurance needs, Active Insurance Solutions has you covered.
We have developed long-term and trusted relationships with hundreds of personal training, yoga and pilates studios across Australia. We work with fitness professionals from the largest franchises to the smallest independent health clubs. Our team has developed a strong reputation as one of the countries leading insurance companies in health and fitness.
Having dealt specifically with Australian fitness industry insurance for the past fifteen years, nobody knows their stuff better than us!
What type of insurance do I need for a fitness centre?
All our policies include participation risk, contents and fitness liability insurance as standard.
Participation risk is particularly crucial in the fitness world as it provides additional cover that standard public liability insurance lacks. It offers protection for all training and advice offered by fitness instructors that may result in accident or injury.
Insurance for gyms
We'll work with you to tailor an exclusive, competitively priced gym insurance package. Your policy will be underwritten by leading global insurers and will perfectly meet your needs.
storm and property damage
business interruption
personal injury
professional indemnity insurance
Whatever your circumstances, we'll make sure every aspect of your gym or fitness studio operations is adequately covered.
"Having been a Club Owner for almost a decade now, I have had the pleasure of dealing with Gavan Burke, which for me, gives rise to 3 key benefits; Firstly, he provides great service and follow up, nothing is too hard for him. So I save time. Secondly, win or lose, tender or no tender, he always tries to hammer out a great deal for me. So I save money. Thirdly, he keeps everything simple and easy to understand, so I know what I am insured for. So I sleep well at night. It's therefore easy to understand why he keeps winning our business, year after year after year. I strongly recommend you talk to him and see what he can do for you and your business"
Marc Miot
⭐️⭐️⭐️⭐️⭐️
"Gavan Burke has helped us with all our insurance requirements since 2010. Gavan is extremely thorough in his research and comparative analysis, exploring all options to find the most comprehensive cover available.Lucky, because our business was severely affected by flooding in January 2011. We suffered a massive loss of several million dollars. Gavan assisted us through this most challenging time, liaising with the insurance company to make the process as hassle free as possible. A very positive outcome was achieved and our decision to change to Insurance Advisernet Australia certainly paid off!"
Richard Bell
⭐️⭐️⭐️⭐️⭐️
"Gavan Thank you as always for looking after all our insurance needs. Would you believe it has been over 17 years. I have always appreciated the advise, excellent customer service and the fact you always achieve the best rates. You have a unique understanding of our industry and our needs. I would highly recommend to any operator within fitness industry to talk to you first."
John Gray
Our people
Every member of our team has a passion for and thorough understanding of fitness business insurance. We are committed to providing tailored, sport-specific policies for clients.
Active Insurance Solutions is owned and operated by one of Australia's leading gym and fitness club insurance experts, Gavan Burke. Gavan has 35 years of experience in the insurance space and 15 years working specifically in the area of fitness insurance. You can be sure our team is best-placed to provide the right policy to ensure your ultimate protection.
Our offering
Comprehensive fitness, personal training, yoga and pilates studio, health club and crossfit gym insurance
Extensive experience of what is required from fitness industry insurance
Policies tailored to your specific needs for complete protection
Crucial participation risk cover
Large and small gym insurance
A commitment to personalised service and supporting you throughout every stage
The Active Insurance approach
At Active Insurance Solutions we pride ourselves on:
understanding exactly what your gym or fitness studio needs from its insurance policy
always remaining on-hand for advice and claims assistance with your fitness studio or gym business insurance
a commitment to offering a personalised service
our status as an authorised representative of McLardyMcshane Partners Pty Ltd Authorised Representative No. 421396
We're also super quick! Request your free, no-obligation quote today and we'll turn it around for you within 24 hours.
And when it comes to making claims, you'll deal directly with our locally-based team. We are committed to guaranteeing the best result for you. We'll get things rolling quickly, supporting you through every aspect of the process. We'll ensure every element is expertly managed, and that every claim is maximised.
Get A Quote
____
If you're looking for Gym Insurance or Fitness Club Insurance, you've come to the right place.
Contact us today using our handy form, and we'll come back to you ASAP with a quote specific to your business.
Frequent searches leading to this page:
Gym Insurance | Insurance for Gyms | Insurance for A Gym | 24 Hour Gym Insurance | Crossfit Gym Insurance | Fitness Business Insurance | Fitness Liability Insurance | Gym Business Insurance | Small Gym Insurance | Sports and Fitness Insurance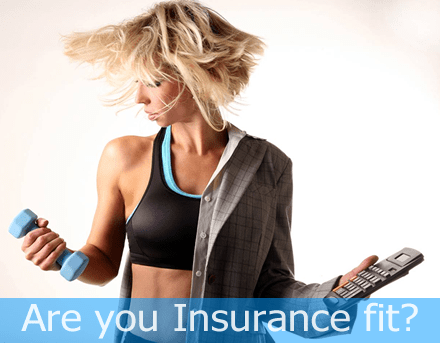 Our Insurance Partners
____