Gym Insurance & Fitness Club Insurance
____
Gavan Burke Understands Fitness Insurance
Gavan has over 35 year's insurance experience with 16 years operating his own business.
Active Insurance Solutions specialise in insurance for the fitness industry and look after a large portfolio of Fitness Centres, Personal Training Studios, Yoga & Pilates studios.
Gavan has secured an exclusive facility that provides a direct personalised service and a tailored policy for the Fitness Industry.
Active Insurance Solutions arranges insurance for some of the largest franchises to the smallest independent club and everything in between. Let us put our personalised experience to work for you.
"Having been a Club Owner for almost a decade now, I have had the pleasure of dealing with Gavan Burke, which for me, gives rise to 3 key benefits; Firstly, he provides great service and follow up, nothing is too hard for him. So I save time. Secondly, win or lose, tender or no tender, he always tries to hammer out a great deal for me. So I save money. Thirdly, he keeps everything simple and easy to understand, so I know what I am insured for. So I sleep well at night. It's therefore easy to understand why he keeps winning our business, year after year after year. I strongly recommend you talk to him and see what he can do for you and your business"
Marc Miot
⭐️⭐️⭐️⭐️⭐️
"Gavan Burke has helped us with all our insurance requirements since 2010. Gavan is extremely thorough in his research and comparative analysis, exploring all options to find the most comprehensive cover available.Lucky, because our business was severely affected by flooding in January 2011. We suffered a massive loss of several million dollars. Gavan assisted us through this most challenging time, liaising with the insurance company to make the process as hassle free as possible. A very positive outcome was achieved and our decision to change to Insurance Advisernet Australia certainly paid off!"
Richard Bell
⭐️⭐️⭐️⭐️⭐️
"Gavan Thank you as always for looking after all our insurance needs. Would you believe it has been over 17 years. I have always appreciated the advise, excellent customer service and the fact you always achieve the best rates. You have a unique understanding of our industry and our needs. I would highly recommend to any operator within fitness industry to talk to you first."
John Gray
Get A Quote
____
If you're looking for Gym Insurance or Fitness Club Insurance, you've come to the right place.
Get a quote now for fitness liability insurance or business insurance.
Frequent searches leading to this page:
Gym Insurance | Insurance for Gyms | Insurance for A Gym | 24 Hour Gym Insurance | Crossfit Gym Insurance | Fitness Business Insurance | Fitness Liability Insurance | Gym Business Insurance | Small Gym Insurance | Sports and Fitness Insurance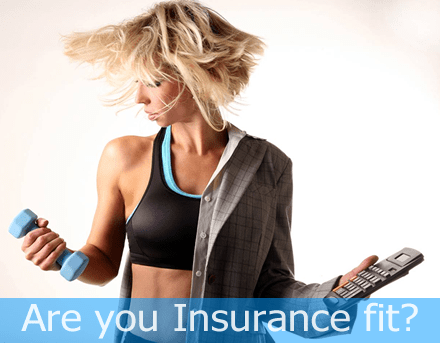 Our Insurance Partners
____